Hey everyone…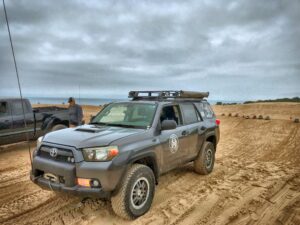 We are in the process of building Fort's Trail Team's next 4Runner.  Treehugger 2.0 is the project code name.  "Treehugger" is the name of our
 2010 Trail Leader's 2010 4Runner that has been running all over the USA over the past few years.  It's been a mix of taking customers and employees to TLCA off-road events and camping adve
ntures.  Over those years, the truck has been known to come back from the trail or off-road park with a new scratch or ding (sometimes a big dent!) and because of this, we affectionately started calling the 4Runner, "Treehugger".  
Events participated in:
Great Smoky Mountain Trail Ride
Friday Night Lights Levee District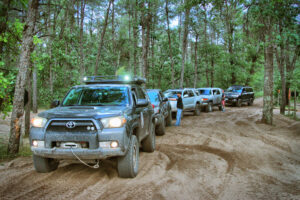 The truck has also been on multiple amazing cross country off-road trips to California and Utah over the years.  Nearby we have participated in countless events at Badlands Off-Road Park in Attica Indiana (Hangout for Chicago area off-road community)
Modifications of Treehugger 1.0
Level Lift
TRD Wheels with General Grabber AT Tires.
Products represented on the trail:
REI branded Tents, sleep systems and general hardware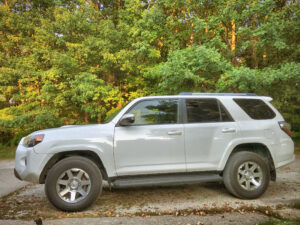 What does Treehugger 2.0 have in its future?  We know the lift is a full blown ICON Vehicle Dynamics system thanks to help from Meyer Distributing.  We have always represented TRD wheels on our trucks and we have chosen the Bronze TRD Accessory wheel that is new this year.  General Tires have been our go-to on Treehugger as well, so we continue the tradition.  
What else?  Watch and see!