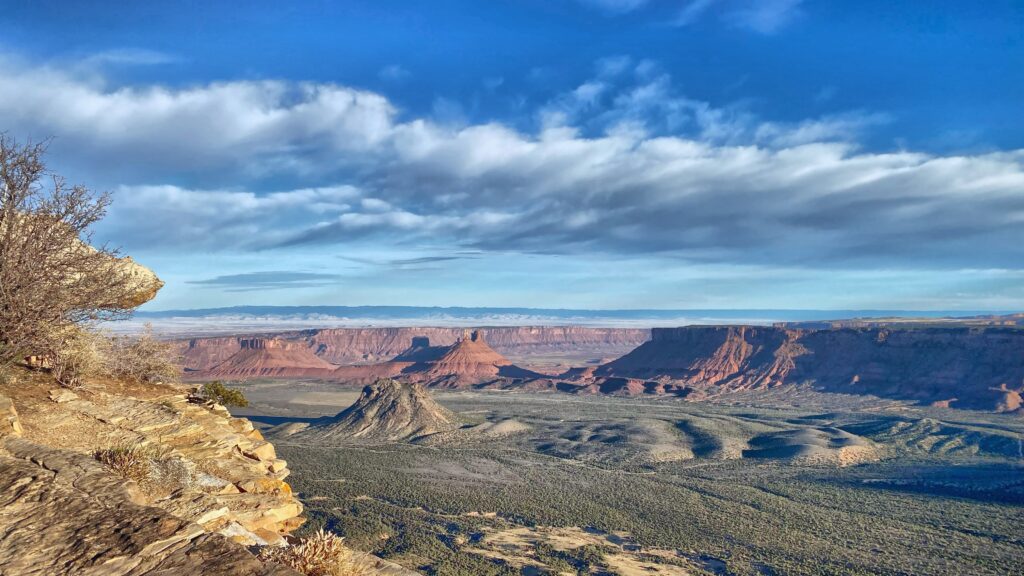 I had this crazy idea that I would drive to a work meeting in San Diego California earlier this month.  When I made the decision…  Months ago, I could not have imagined the gas prices that waited for me past the rocky mountains.  They would have changed my mind pretty quickly for a 4000 mile trip in the 2017 TRD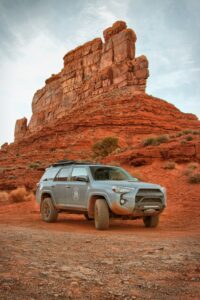 Pro4runner now dubbed "Treehugger 3.0".  Regardless, the plans had been made and I had made plans with Trail Team "regular" Don to see if we could make a camping trip out of it.  Don has been to Colorado and California on trail rides with us in the past.  He is well versed in the region and knows a thing or two about camp cooking as well.
After the trip was done, I spent a few days in San Diego in my meeting room.  I had several hours to clean up and shave… Which were completely necessary after 5 days of traveling from Utah to California by 4Runner and tent.
In my mind, I thought I could get away with a few days on the trail, a meeting, and then drive straight home from San Diego with my wife, Angela after she flew out to meet me…  It mostly worked out.  She said there was no way in Hell that we were driving back without showing her some amazing sights out west. I was hard-pressed to argue since I have traveled all over this region over the past 5 years with the Trail Team.  I made a plan for her to see as much as possible in as short of time as we could.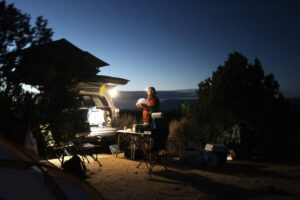 We had super ambitious goals to hit the Grand Canyon and other parks… But maps and distances really are hard to judge in the west.  Joshua Tree was super close (in loose California standards) and we started there after my meeting.
When it was all over, we did hit 5 National Parks!  5!  That's a crazy amount in hindsight over a 5-day drive.  Obviously, some were just hit and runs.  Joshua Tree was a couple of hours.  Death Valley was just a glimpse.  Zion was a whole day… Just walking the Virgin River Narrows.  Bryce was another hit and run until Angela ran into the hardest Junior Ranger badge book EVER!  We could have been gone 90 minutes earlier had she known her megalithic dirt and prairie dog predators!  Capital Reef was a good half-day that could have gone on a lot longer.  The Grand Canyon was saved for another trip in the future.  If we had gone that direction, it would have ended up with us driving back through Oklahoma and New Mexico for a day and I have done that ride more than once.  No thanks.
All in all… These visits led to an amazing amount of ideas for a future Trail Team trip out west next year.  Zion is such an amazing park.  Bryce Canyon is adjacent to one of the friendliest Best Western Staff's I have ever been witness to.  Hurricane Nevada has some great camping and we know people in that area.  Let's exploit our resources!
With all that said…  I have lots of pics from both sides of the adventure west and east.  A lot of Treehugger 3.0, a 4Runner that will get some attention now that she has seen some trail time in Moab, Utah and California.  Its an amazing truck.
Want to come next year. Let me know!  I am looking at next fall.
Here is a link to the picture files on Google.
Camping with Don and Phil:
https://photos.app.goo.gl/MN2jFVtHmC8Cukn56
National Parks with Angela:
https://photos.app.goo.gl/oay8DwEsVyZmQ6z17